Even for novice cooks, cooking with CBD oil doesn't have to be complicated. CBD combines well with both sweet and savory dishes, making it easy to incorporate into virtually any recipe. You can add a few drops of CBD oil to cookies or cake batter, or to tasty sauces or dressings;
CBD oil has appeared in countless food products in recent years – not just in gummy bears or chocolate bars, but even in toppings, pizza and tacos. Whether CBD oil works properly, especially in the small doses that make it into food, is still up for debate. Still, you can come across more and more restaurants around the world using CBD oil. As with any ingredient, however, there are a few cardinal rules for cooking with CBD, and we'll go over them in this article.
Tips for cooking with CBD oil
When adding CBD to any dish, you'll want to avoid distorting the consistency of the final food product. To do this, use the oil sparingly. If you want a stronger dose of CBD, don't increase the amount of oil, just use a higher potency CBD oil (such as a 1000mg tincture). Try to avoid exposing the CBD oil to direct heat during cooking, as this can remove important cannabinoids and terpenes that trigger the synergistic effect of CBD. The first thing to know when cooking or baking with CBD is that it begins to break down somewhere between 160 and 180 degrees Celsius. This means that heating the oil too high can lead to the loss of beneficial cannabinoids and can reduce CBD potency. If you plan to add CBD oil to anything you would cook on the stovetop, a good trick is to take the pan or pot off the hot stove and let the contents cool for about a minute and then stir in the desired amount of CBD oil. When it comes to baking with CBD, it's best not to preheat the oven to more than 160°C.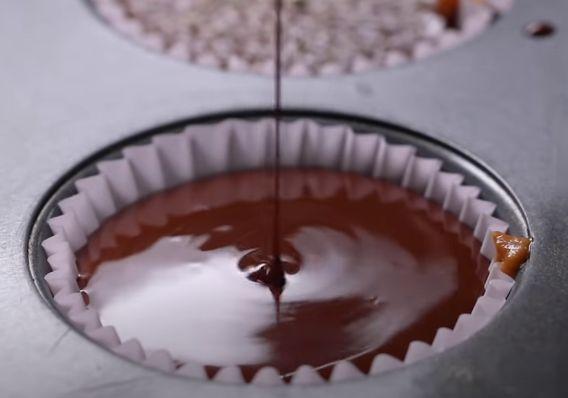 Do your research
Treat CBD like any other ingredient and research how it was obtained. In general, CBD extracts fall into three categories: full-spectrum oil, broad-spectrum oil, or isolate. Full-spectrum oil contains high levels of CBD and less than 0.3% THC, the compound. CBD oil also contains other cannabinoids, terpenes (compounds that give cannabis its smell) and phytonutrients. Broad spectrum oil contains high levels of CBD, no THC and lower levels of other cannabinoids and terpenes than full-spectrum oil, while CBD isolate consists almost entirely of CBD. Because the compounds in cannabis act synergistically, many nutritionists recommend using full-spectrum oils;
Products that may be of interest to you
It always pays to buy CBD oil only from verified sources to ensure it is a quality product that is free of heavy metals, pesticides, herbicides, residual solvents from the extraction process and other harmful substances;
Start low and go slowly;
Everyone reacts differently to CBD oil. Don't start by putting a large amount of CBD oil in your recipe, especially if you're not using it long-term. For example, start with 10 mg of full-spectrum oil, then add a slightly higher dose next time;
Beware of high temperatures;
As mentioned above, don't cook CBD oil over direct heat and definitely don't fry with it. It's not a very tasty cooking oil and may seem bitter in your dishes. It is best used as a finishing oil. Cold recipes are the best choice. If you want to know in what combination CBD oil tastes best, add herbs such as rosemary and thyme to the oil for extra flavor;
Let its natural flavour shine through;
Although the flavor varies from brand to brand, generally speaking, CBD oil tastes like "a very earthy, aggressive olive oil. It's a very distinct smell and taste, almost like grass clippings infused with olive oil. It may not be the taste you're used to, but that doesn't mean you have to mask it;
If you're worried about the CBD oil overpowering the entire flavour of the dish, spread it over multiple parts of the dish. Cooking with CBD oil may seem intimidating, but again, think of it as another ingredient in your pantry. As the popularity of CBD oil skyrockets, the internet is filling up every day with many interesting recipes for hot dishes, cold dishes and cocktails that you may enjoy;