Every parent wants their children to be healthy. As CBD grows in popularity as a healthy alternative to many medications for a variety of health conditions, there is also understandably a question about whether CBD is suitable for children. You may have heard your friends say that they use CBD oil with their children. In this article, you'll read why you might want to consider using CBD for your children.
Which CBD oil will be best for your child?
When buying CBD oil for children, quality is paramount. Don't buy the cheapest CBD oil at any price, but rather focus on quality.
Why not buy the cheapest CBD oil?
Some producers use toxic solvents such as propane and butane for extraction to avoid higher production costs and sell cheap CBD oil. There are two extraction methods that provide pure and potent extracts without leaving behind harmful chemicals – ethanol and CO2 extraction;
Ethanol is used in the production of CBD tinctures. High CBD hemp is soaked in a highly resistant alcohol such as ethanol so that cannabinoids and other hemp compounds can be extracted;
CO2 extraction requires the use of compressed CO2 at various temperatures to obtain an oil extract which is then suspended in a carrier oil. This method is the gold standard in the industry;
Full spectrum CBD oil or isolate?
Full-spectrum CBD oil contains all the phytonutrients from hemp, including cannabinoids (with trace amounts of THC), terpenes, flavonoids and essential oils, while CBD isolate carries only pure isolated cannabidiol. While the isolates offer the highest dose of CBD per serving and are more versatile than full-spectrum CBD, they lack the synergy achieved by other hemp compounds in a full-spectrum extract. CBD oil extracted from the whole plant is believed to have a higher therapeutic value than isolate-based products, and the user needs less CBD to achieve the desired effect. There is more scientific evidence supporting the theory of synergy between cannabinoids, especially when it comes to pain and inflammation;
Full-spectrum CBD oil is a better choice, but if your child is allergic to certain components of the cannabis plant – or simply doesn't want even a negligible amount of THC in their system – isolates may be your only option;
Effects of CBD oil on children
CBD has gained fame for its anticonvulsant properties in children with rare forms of epilepsy. Yet this cannabinoid is also capable of alleviating less severe conditions – not to mention being a great supplement that keeps your little one healthy in a natural way. Below are the most common uses of CBD oil in children and how it can improve select health issues.
CBD oil for children with ADHD
If your child has attention deficit disorder – they overstimulate quickly and have trouble maintaining attention – CBD can help manage the symptoms. Research on CBD as a potential treatment for ADHD is sparse. Most of what we know about the link between the two comes from studies on cannabis as a whole, not on the specific compound CBD. However, there is a lot of anecdotal evidence from parents who give CBD to their children that CBD oil helps in managing their symptoms of hyperactivity.
In addition, a 2014 study published in the journal Current Neuropharmacology suggests that at low doses, CBD may be a wake-promoting substance, increasing users' alertness throughout the day. Interestingly, our sleep-wake cycle depends largely on our level of alertness during the day, so CBD oil may also help if your child has trouble sleeping at night.
CBD oil for children with anxiety
CBD performs several actions in the brain that regulate our brain's response to feelings of fear and anxiety. Research on this subject is mostly preclinical or based on animal studies, but there are thousands of testimonies from parents whose children have found relief from anxiety in CBD oil;
But how exactly does CBD work for anxiety disorders? Research suggests that cannabidiol inhibits serotonin reuptake in the brain. In other words, it makes serotonin more accessible to the body. With better control over your serotonin sources, CBD can help stabilize your mood and reduce anxiety.
The second benefit is related to CBD's ability to stimulate the endocannabinoid system to produce more of its natural cannabinoids. This includes anandamide – an endocannabinoid that regulates emotions such as fear, bliss and euphoria. Insufficient anandamide production has been linked to low mood or overreaction to anxiety triggers. Like serotonin, CBD stimulates the release of anandamide and helps it stay in the body for longer periods of time – helping the user maintain sanity;
Last but not least, CBD can stimulate the hippocampus (a critical area of the brain that plays a vital role in many brain functions) to regenerate neurons. These findings are particularly interesting because brain scans of patients suffering from anxiety and depression often show a smaller hippocampus;
CBD oil for children with autism
The study, led by Dr. Adi Aran, director of pediatric neurology at Jerusalem's Shareek Zedek Hospital, treated 60 autistic children with CBD oil for at least seven months. After the treatment period, parents were asked to complete evaluation questionnaires about changes in their child's condition. The researchers asked questions about changes in behaviour, anxiety levels and communication skills;
According to the data collected, 80% of parents reported a decrease in problematic behaviour, with 62% reporting a significant improvement. Half of the children surveyed showed improved communication and 40% of parents reported a significant reduction in their children's anxiety. While these are indeed promising results, we need more longitudinal studies on larger patient groups to make the research conclusive.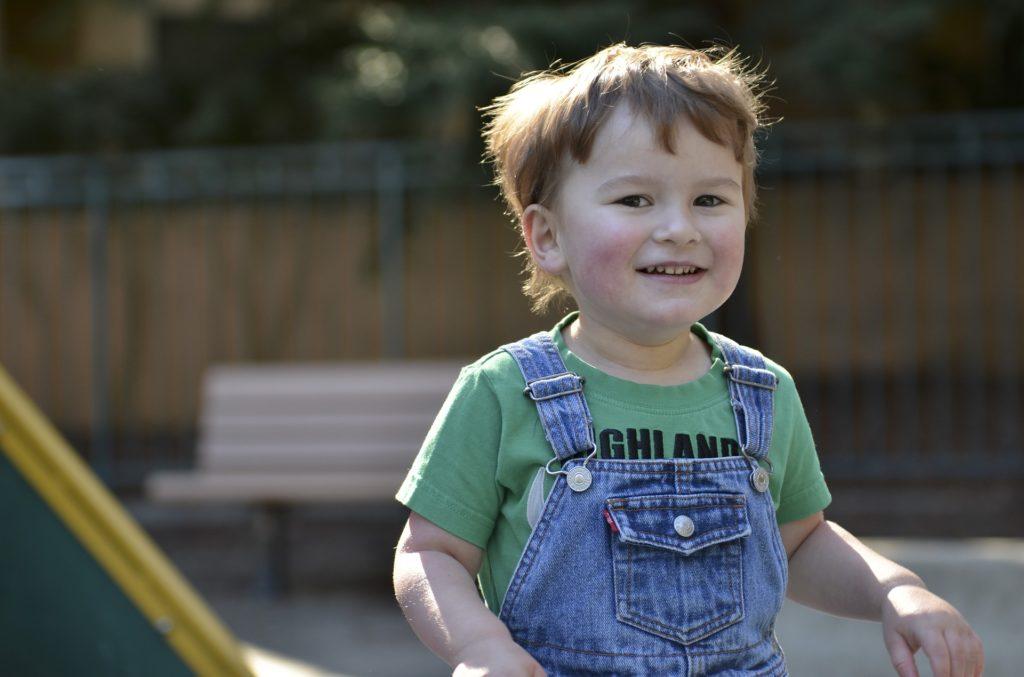 Products that may be of interest to you
Beware of drug interactions;
If your child is taking any medications, always consult a doctor before using CBD. CBD is metabolized in the liver like many other medications, so taking CBD could affect their effect;
Is CBD oil for children the same as CBD oil for adults?
Yes, it's the same product. Companies don't differentiate between CBD oil for children and adults. However, since children weigh less than adults, it is advisable to give them smaller doses. Children usually need lower amounts of CBD to feel the difference. In addition, with low-potency CBD oil (e.g. 250 mg CBD per bottle), it is easier to measure the dose in a dropper because you can use a few drops instead of measuring, say, a tenth of a syringe dose.
What are the benefits of CBD oil for children?
CBD is a highly versatile supplement that has a special relationship with our endocannabinoid system. If you give your child CBD oil for general supplemental purposes, you can expect the following benefits:
Better concentration
Better memory
Higher alertness throughout the day
Better sleep quality
Enhanced immune function
From a practical point of view, CBD is easy to use, has a long shelf life and can be given to your child in many different ways;
What is the best way to use CBD in children?
It goes without saying that your children will not vape CBD oil or dab CBD concentrates on themselves because firstly, they are too strong and secondly, the consumption method itself is not an option for children. Most parents opt for the sublingual method, which involves placing a few drops of CBD oil under the child's tongue. Once there, they need to hold it for about 30-60 seconds until the oil is absorbed into the bloodstream, and then swallow;
It may be that your little one is not a fan of the strong taste of CBD oil and turns his head away every time you try to administer it sublingually. There are also CBD capsules or various snacks. You can also add CBD to your child's food or make him a healthy and good fruit smoothie with CBD.
CBD oil dosage instructions for children
The optimal dose for a given CBD user – including children – depends on their weight, metabolism, unique body chemistry and desired effects. For the pediatric population of CBD users, experts recommend starting with 0.5 mg of CBD per 1 kilogram of weight and taking that dose three times a day;
Start low and slow, then you can adjust the dosage according to how your child responds to CBD without causing any side effects (e.g. dry mouth or dizziness);
Conclusion
CBD oil is an excellent tool for improving the quality of life not only for adults but also for children. Due to the non-psychoactive nature of CBD, this compound does not affect their mental development and only comes with a few mild side effects such as dry mouth or dizziness when consumed in larger quantities.