The popularity of CBD is growing significantly. In addition, products that are intended for animals are increasingly appearing on the market. So what is the relationship between CBD and animals, or can CBD really help our pets?
Animals also have an endocannabinoid system
Not only humans, but also animals have endocannabinoid system, which is part of the nervous system. controls a variety of bodily processes and regulates basic functions such as sleep and appetite. The functioning of cannabinoids (hence CBD) is based precisely on interaction with the endocannabinoid system (more info here).
The researchers found that the balance of the endocannabinoid system has a positive effect on how the body copes with adversity and disease.
The presence of the endocannabinoid system in animals can certainly be taken as an indication that CBD oil these can work just as well as people.
The proven effects of CBD
CBD and anxiety
Many pets experience loneliness or other unpleasant situations when anxieties that can be very intense and leave lasting effects. The effect of CBD on mental disorders has been the subject of several studies, both animal and human (1, 2, 3). Within one study reported the use of a certain dose of CBD to be most effective in significantly reducing anxiety, while placebo or lower or higher doses had no or almost no effect.
CBD and cancer
As for anti-cancer effects of CBD, some hints are already emerging. For example, this study shows that CBD inhibits (prevents) the spread of aggressive breast cancer cells in mice.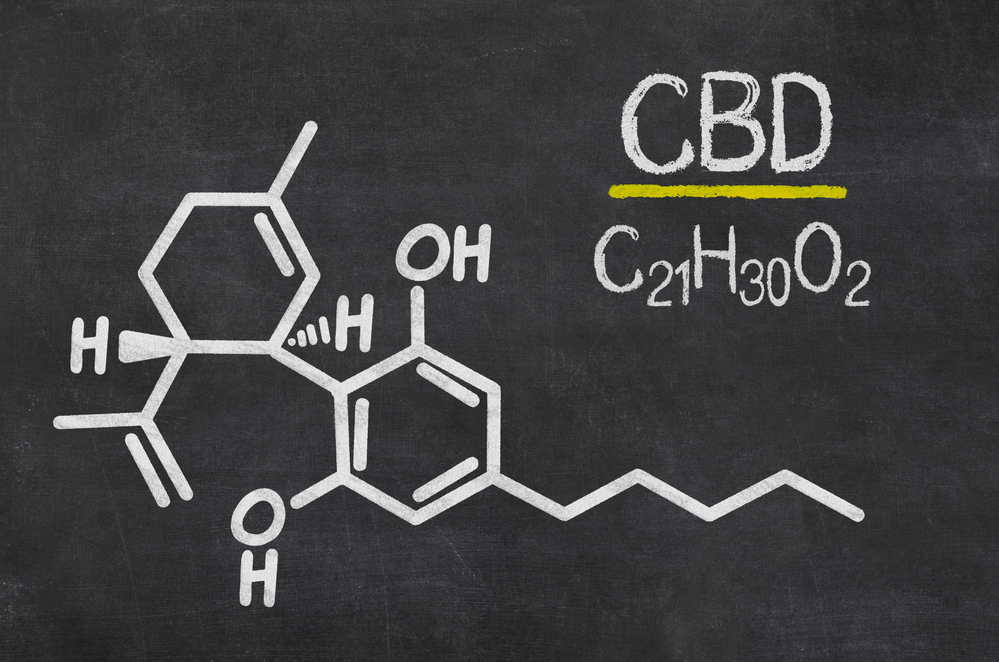 CBD, pain and inflammation
According to some sources, cannabis provided pain relief as early as around 2 900 BC; n. l. Studies show (1, 2, 3) that CBD may be a major player in the field of pain relief, not only through its influence on endocannabinoid receptors, but also through its reduction of inflammation and interaction with neurotransmitters. Since pets can't always pinpoint the origin of pain, CBD is a great way to relieve pain and inflammation when showing signs of discomfort.
CBD and epilepsy
About 5% of dogs and 2% of cats suffer from epileptic. The drugs administered – although effective for seizure suppression – can be harmful to the digestive and cardiovascular systems. The researchers come with good news: CBD's ability to act on the endocannabinoid system and other brain signaling systems may be beneficial for patients with neurological disorders. And as for epilepsy itself, there are already several studies with promising conclusions; One study of 214 patients with severe epilepsy found a median reduction in seizures of 36.5% after CBD administration. Another study concluded that CBD oil significantly reduced seizure activity in children who suffer from Dravet syndrome.CBD and the heart
CBD and the heart
Available scientific evidence suggests that CBD maybenefit the heart and circulatory system. Studies suggest that CBD is hopeful for patients with high blood pressure. One study showed a reduction in resting blood pressure in healthy subjects given CBD, compared to placebo. In addition, the researchers noted that participants responded to a stressful situation with a smaller increase in blood pressure than usual after a single dose of CBD. Several animal studies have shown that CBD may be helpful in reduction of inflammation and cell death associated with heart disease. This is due to the powerful antioxidant and anti-stress effects. This study concluded, for example, that CBD administration reduced oxidative stress and prevented heart damage in diabetic mice with heart disease.
CBD oil as the most suitable form?
There are various CBD products on the market. The great advantage of CBD oils is the simplicity of dosage. Using droppers, you can measure the exact amount of oil, and thus CBD itself.
Animal or human – want quality
When it comes to CBD products, those for humans and animals should not differ in quality. Or it is definitely worth getting quality CBD product for pets too. Why?
Products that may be of interest to you
Quality CBD products strictly adhere to the original balance the individual components in the cannabis plant, making the most of their natural strength and interaction. They are referred to as full spectrum (full spectrum). Their opposite is the so-called "full spectrum". The opposite of the isolates limited to CBD only. broad spectrum extracts (broad spectrum extracts), the quality of which can vary greatly based on the processing method. The most suitable process is one that is close to a full spectrum extract, i.e. contains the full spectrum of active ingredients in their natural proportions (only THC is separated);
The difference between CBD products for humans and animals
For our oils we don't make a difference in quality, even when it comes to animals. We prepare all CBD oils from plants that we oversee and process in the most gentle way possible. The result is always a loaded full spectrum extract that takes advantage of all the benefits of the hemp plant's natural profile;
So why do you find special products for animals with us? Because in addition to top quality, we are also concerned about the satisfaction and convenience of everyone involved. For this reason, we use salmon oil, which, due to its taste, is a favorite of most animal friends very popular. They willingly take their doses straight from the dropper.
CBD and side effects
Very useful information appeared in a scientific report that looked at the potential side effects of giving CBD 30 to healthy beagles. Stephanie McGrath, a veterinary neuroscientist at Colorado State University in Fort Collins, worked on the study.
"Overall, the product was clinically well tolerated," McGrath summarized;
Holistic Vet Judy Morgan comments that although CBD oil is generally safe, there is a possibility that extremely high dose could cause side effects in smaller dogs. Among these side effects, she names thin stools. He adds that dogs with impaired liver function should receive lower doses. According to an article on the WebAmerican Kennel Club possible side effects of CBD use in dogs could include increased thirst, lower blood pressure, dizziness and drowsiness.
Is CBD psychoactive, you ask? From this perspective, CBD can be described as a substance that has the ability toalter mood (it can act on serotonin receptors, and may contribute to inducing the familiar happiness). Unlike THC, however, is not intoxicating, does not have psychotropic or narcotic effects, and its use does not interfere with normal activities.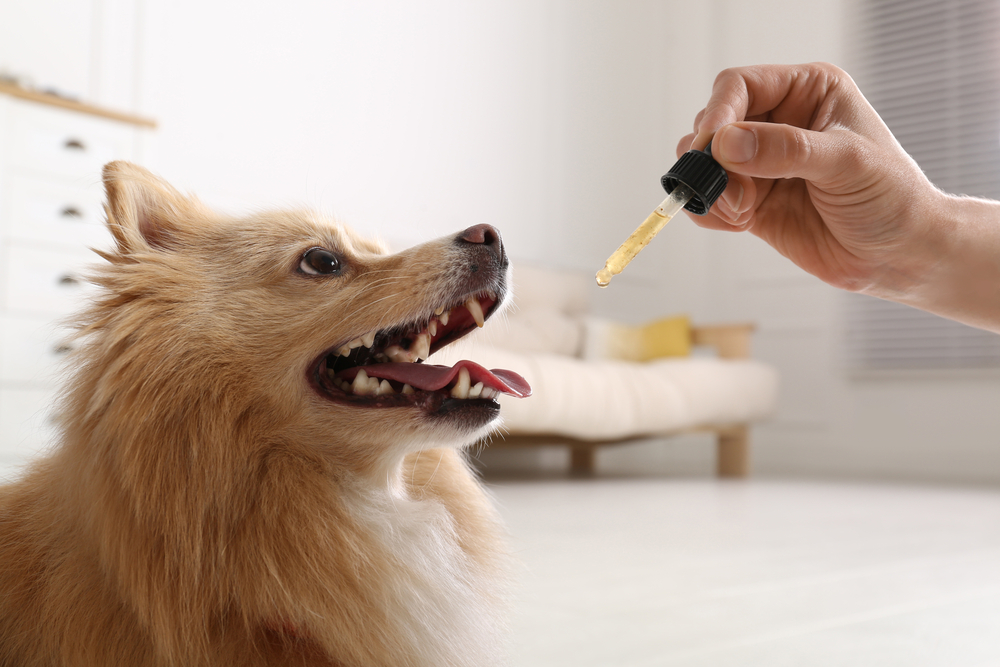 You certainly won't go wrong if you consult with your veterinarian, especially if your pet is currently taking prescription medication. This is because CBD can reduce the activity of liver enzymes used to metabolize other drugs. Therefore, it is best to make sure beforehand that CBD oil is appropriate at the time.