CBD brings many health benefits to our bodies, both when used internally and on the surface. CBD oil is a great choice to add to your bath. The bath itself is very beneficial and when added to a CBD, will bring a wide range of health benefits.
Help with relaxation
When you lie in a warm bath, a process called vasodilation occurs. This happens when the blood vessels in the body open wide, blood flows faster and blood pressure drops. The resulting reduction in blood pressure is beneficial for the heart as well as stress relief. Although CBD oils already penetrate the skin quickly, vasodilation allows faster access to your system. CBD oils can be massaged into the skin before bathing or added to bath water. It's soothing to soak in a warm bath and adding CBD oil will amplify these effects. Many users report that CBD oils promote a sense of relaxation. Relaxing the body helps to promote a sense of calm and eliminate stress. You may already use bath bombs or essential oil blends to help you relax.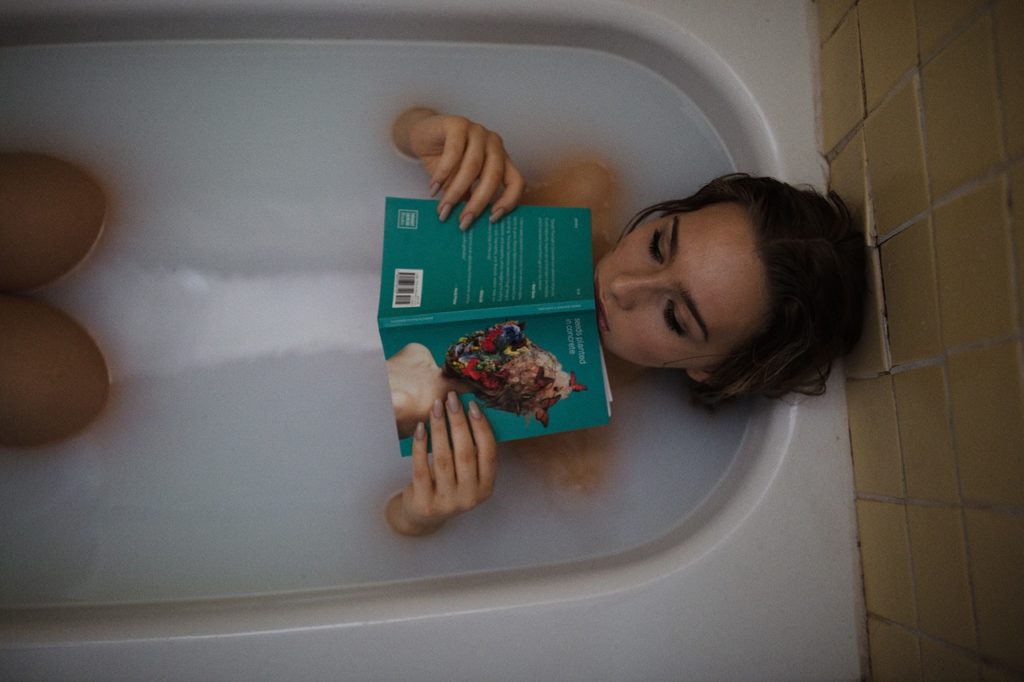 How to add CBD to your bath
Using a high-quality CBD oil, add 25-100 mg to the infused hot bath water. Twenty-five milligrams can help promote relaxation, while higher doses can contribute to overall comfort and relief. Stay in the bath for a minimum of 15 minutes to experience the benefits of CBD.
Production of CBD bath salts
Alternatively, you can also use CBD bath salts, which are easy to make at home. Simply mix 3 cups of Epsom salts, 100-200 mg of CBD oil, and 10 drops of your favorite essential oil. Mix, let dry, and store in an airtight container. Use a heaping cup for each bath.
How to make a CBD bath bomb
Use your hemp CBD oil from across the spectrum. Start with a plastic or metal mould, or if you don't mind the shape, you can simply shape it into a ball and place it in a container with a lid;
Ingredients:
100-200 mg CBD oil
120 g baking soda
60 g citric acid
60 g Epsom salt
60 g cornstarch
1 teaspoon water
1 teaspoon coconut oil
5-10 drops of your favourite essential oil;
1-2 drops of food colouring (optional)
Products that may be of interest to you
Procedure:
Whisk all the dry ingredients in a large bowl. Whisk until they are completely mixed. Melt the coconut oil in the microwave for 30 seconds. Mix the liquid ingredients in a smaller bowl. Slowly combine the wet ingredients with the dry to prevent foaming, whisking gently until the mixture is moist but not too wet. If too dry, add water 1 teaspoon at a time;
Fill the mould at the top and bottom and press the two halves together. Remove the top of the mould and leave the bomb to dry in the bottom of the mould for an hour. Remove the entire mixture from the mold to dry overnight and your CBD-filled bath bomb is ready to use;