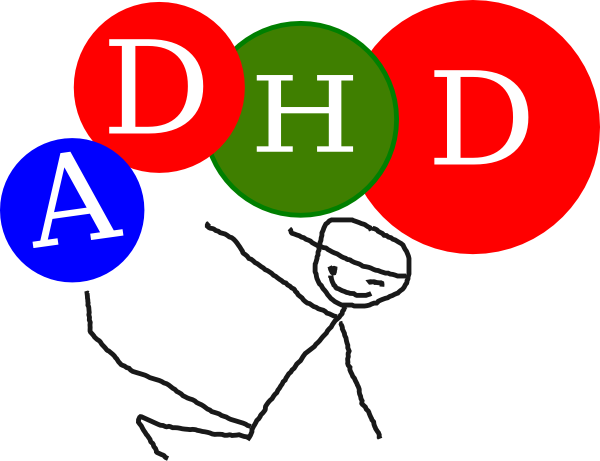 There is little scientific evidence that CBD can help treat ADHD. In addition, much of the research on ADHD and CBD focuses on cannabis, which contains more than 100 compounds other than CBD.
However, there are anecdotal reports from people who say that CBD oil helps them deal with ADHD symptoms such as hyperactivity or restlessness. Many people have chosen to use the substance as part of their ADHD treatment.
A small 2017 study followed a group of adults with ADHD who self-medicated with cannabis.
The researchers noted a non-significant improvement in brain function and a reduction in symptoms. There was a very slight improvement in markers of impulsivity and hyperactivity, but not enough to consider the drug more effective than placebo.
Does CBD oil suppress symptoms?
CBD oil may not be a treatment for ADHD, but it can help manage specific symptoms that many people experience.
Some people with ADHD struggle with anxiety , which can make their symptoms worse. There is some minor evidence to show that CBD oil can help with anxiety symptoms.
A 2016 case study – A credible source backed up earlier claims by researchers that CBD can help with anxiety and sleep problems in children. Further research will need to examine this effect in a large cohort.
A 2013 study also examined the relationship between ADHD symptoms and cannabis use. People with ADHD subtypes that include symptoms of hyperactivity and impulsivity were more likely to use cannabis daily to manage their symptoms than people with inattentive ADHD subtypes.
However, it is not clear what exactly causes this subjective alleviation of symptoms. Furthermore, this study focused on cannabis as a whole, not just the CBD compound. More research on ADHD and CBD itself may help highlight its potential as a treatment.
Can CBD be used by children?
Doctors may recommend CBD for children in certain circumstances, but they usually do not recommend it for ADHD.
While there is some evidence to support the usefulness of CBD in children with specific medical conditions such as epilepsy , there are also major concerns.
A study in the journal Drug and Alcohol Dependence – A Trusted Source – noted that children who use cannabis before the age of 16 may be at higher risk of cognitive impairment because their brains are still developing. It is not clear whether this also applies to CBD extracts and CBD oil.
Children with ADHD are also at higher risk for substance abuse. Although this may not be a problem for non-psychoactive CBD oil, other sources of CBD, such as marijuana, may contribute to addiction .
Products that may be of interest to you
Research from 2014 found that children with ADHD are about 1.5 times more likely to meet criteria for a marijuana use disorder.
Although CBD oil is not marijuana, some parents and caregivers are concerned about this association and may prefer not to introduce the product to a child.
Anyone who thinks CBD oil can relieve their child's symptoms should consult a doctor and explore all their options.
Summary
Research on how CBD use affects ADHD symptoms is still limited. More research is needed to determine the effects of CBD oil, which is not currently a treatment option for ADHD.
Some people still claim that it helps them deal with ADHD symptoms, but more research needs to be done to support its effectiveness and determine any potential side effects.
Anyone considering using CBD oil for ADHD should talk to their doctor and be aware of the regulations in their area.