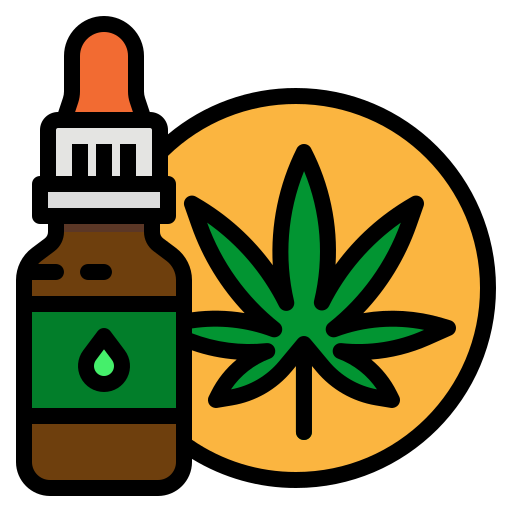 What is the difference between CBD and THC?
In today's article, we'll discuss the differences between our favourite THC and CBD. You probably all know that THC and CBD are both cannabinoids that come from a plant called hemp, but CBD and THC are different in many ways.
An easy way to explain the differences between THC and CBD is that THC is defined by making you a certain state called differently, we'll say you're "stoned". After CBD, however, you are not "stoned". CBD is mainly used for its health benefits, it reduces pain, it calms the psyche.
CBD can also block some of the unwanted effects of THC. Mixing CBD and THC together will reduce the psychoactive effect, which is why CBD and THC blended products are great for first time consumers.
This is not to say that CBD alone cannot offer an effect. High doses of CBD often create a deeply relaxing experience. Like stepping out of a hot bath, your body may feel tingly and relaxed, and you may feel a clear-headed sensation.
CBD and THC and legislation in the Czech Republic
Czech law allows the import and sale of technical hemp (with THC content below 1%) – for research or technical and agricultural processing. However, sellers must not encourage their customers to smoke dried flowers.
The main difference in this case is between so-called technical and "ordinary" cannabis. According toThe main difference in this case is between so-called technical and "ordinary" cannabis. According to Government Regulation No. 463/2013 Coll. on the list of addictive substances [1], a registered variety in which the psychoactive tetrahydrocannabinol (THC) does not exceed 1 % of the dry weight of the plant is referred to as technical hemp.
Virtually anyone can grow industrial hemp in a field of up to 100 m2. But don't count on the fact that with such a field you will have peace in your life, just one restless neighbour and you will have the cops on your ass all the time.
However, it is forbidden to grow varieties with a THC content above 1%. Exceptions are made for licensed growers.
And what are the main effects of CBD?
The list of effects and diseases and problems that CBD can help us with is ever expanding. Research into CBD is still ongoing but at the moment, but it is commonly used to manage the following symptoms and conditions:
Epilepsy and seizure disorders
Pain and inflammation
PTSD and distress
Crohn's disease
Multiple sclerosis
Opioid withdrawal.
CBD has made a name for itself in helping with many types of illnesses, but it has become most famous for treating a rare and debilitating form of childhood epilepsy.
One of the first success stories involves a young girl named Charlotte , who was given an edible oil derived from Charlotte's Web., a CBD strain that was specifically developed to give her all the benefits of the drug.
In less than two years, Charlotte went from 1,200 seizures a month to about three. More success stories followed and more parents started speaking up, especially parents desperate for access to this life-saving treatment.
CBD has no lethal dose or known serious side effects.
What about THC and its effects?
Although THC is best known for its mind-altering euphoria, it also has important medical benefits. There is some overlap in what CBD and THC can treat, but THC is particularly effective at relieving nausea, loss of appetite, insomnia and other symptoms. Many patients find that a balance of CBD and THC offers the best symptom relief because these two companions work best together.