They are talked about everywhere, from those interested in alternative treatments to the World Health Organization. Do you know all the proven effects of CBD?
What is CBD and how does it work
CBD stands forcannabidiol, which belongs to the group cannabinoids. Cannabinoids are substances that are found only in cannabis plants. Several dozen are currently known, the most famous is probably THC (tetrahydrocannabinol);
It works by the interaction of cannabinoids (including CBD) and endocannabinoid system, which is part of our body.
According to scientists, the balance of this system affects the body's ability to cope with adverse influences and diseases; Want to know more?
The proven effects of CBD
The effects of CBD are an area of intense scientific interest. Although there could be more conclusions and findings, we already have a number of them. Let's take a look at the key studies and successes of CBD.
CBD and pain
Did you know that cannabis is used for pain reliefused as early as around 2,900 BC. A.D.? Today's study (1, 2, 3) show that CBD can help with pain relief, by influencing endocannabinoid receptor activity, but also through reduction of inflammation and through interactions with neurotransmitters.
One study focused on patients with rheumatoid arthritis. After CBD administration, they reported less pain on movement and at rest, and reported better sleep quality.
CBD and cancer
There is still plenty of room to explore the relationship between CBD and cancer, but let's take a look at some partial findings and conclusions now, as well as the potential of CBD in relieving symptoms of disease and side effects of treatment.
One study, for example, looked at the excruciating pain associated with the progression of cancer. Patients who were given an extract containing CBD and THC reported significant improvement (compared to those who received only the THC extract). As for nausea and vomiting due to chemotherapy, here too CBD appears to be a significant helper (1, 2).
If we look at anticancer effects as such, we certainly can't miss this groundbreaking study that observed cell death in human breast cancer cells specifically due to CBD. Another scientific finding speaks to the fact that CBD prevents the spread of aggressive breast cancer cells in mice.
CBD, anxiety and depression
CBD is also showing great promise in the treatment of anxiety and depression, based on its ability to affect serotonin receptors.
Scientists are studying the effects in both humans and animals(1, 2, 3). Within one of the studies found a 300 mg dose of CBD to be the most effective in significantly reducing anxiety (compared to placebo and also higher and lower doses). CBD oil was also used in treating insomnia and anxiety in children who suffered from post-traumatic stress disorder.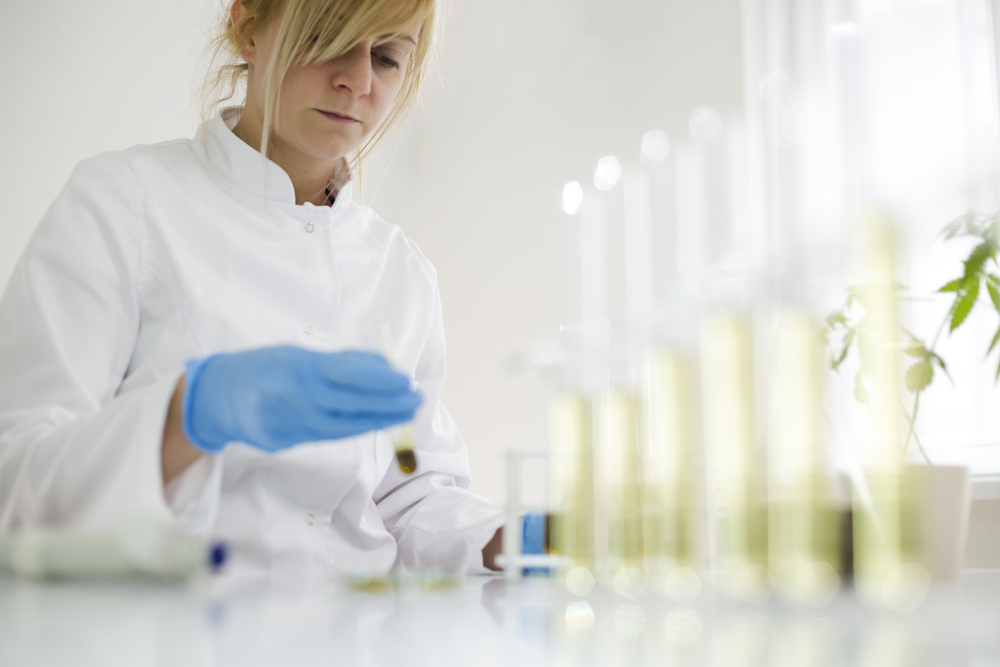 CBD and the heart
Studies suggest that CBD may also benefits the heart and circulatory system.
For high blood pressure, one of the studies looked at healthy subjects and reported a reduction in resting blood pressure following CBD administration, compared to placebo. Participants even responded to the stressful situation with a smaller than usual increase in blood pressure after just one dose. In addition, animal studies show that CBD can cause anti-inflammation and cell death related to heart disease – due to its powerful antioxidant and anti-stress effects. One of these studies concluded that CBD administration reduced oxidative stress and prevented heart damage in diabetic mice with heart disease.
CBD and epilepsy
Among the proven effects of CBD, we can include its effect on neurological disorders. In fact, the ability to act on the endocannabinoid system and other brain signaling systems may be beneficial in this regard, according to scientists.
Regarding epilepsy, several promising scientific conclusions have already seen the light of day. In one study involving 214 patients with severe epilepsy, researchers observed a median 36.5% reduction in seizures.
CBD and multiple sclerosis
The relationship between CBD and the treatment of other neurological diseases has also attracted the attention of scientists, for example fragmentary sclerosis.
One scientific study describes an oral spray containing CBD and THC as a safe and effective way to reduction of muscle spasticity in multiple sclerosis patients. It is certainly worth noting that there were 276 individuals whose muscle spasticity resisted treatment. A reduction in spasm was noted in a full 75% of them.
CBD and Parkinson's disease
Here, too, we see partial successes – several studies have shown (1, 2) that the CBD feed improved Parkinson's patients' quality of not only sleep, but of life itself.
CBD and Alzheimer's disease
Studies conducted on test tubes and animals have produced findings that speak to CBD's reducing inflammation and preventing neurodegeneration associated with Alzheimer's disease.
Other effects of CBD according to the World Health Organization
In 2018, the World Health Organization (WHO) published a document CANNABIDIOL: Critical Review Report. It lists a range of other areas where CBD can help:
inflammations,
eczema, psoriasis, acne,
asthma,
autism,
Crohn's disease,
diabetes,
glaucoma (glaucoma),
ADHD,
menstrual pain,
migraines,
Tourette's syndrome,
schizophrenia,
sclerosis,
stress, insomnia,
immunity problems,
inflammations,
the need to increase work or sports performance,
the need for recovery (in athletes).
What to take away from this
The spectrum of effects of CBD is very broad and we'll have to wait for a complete mapping.
However, we already know several areas where CBD shows up as hope of safe troubleshooting.
If you want to know more about CBD and its effects, check out another article. You'll also find instructions, how to navigate the jungle of CBD products and how to choose truly a quality product harnessing the power of nature to its fullest. Or do you just want to explore the offer ? If you have any questions or concerns, feel free to contact contact us, we will be happy to advise you and find the best solution together.